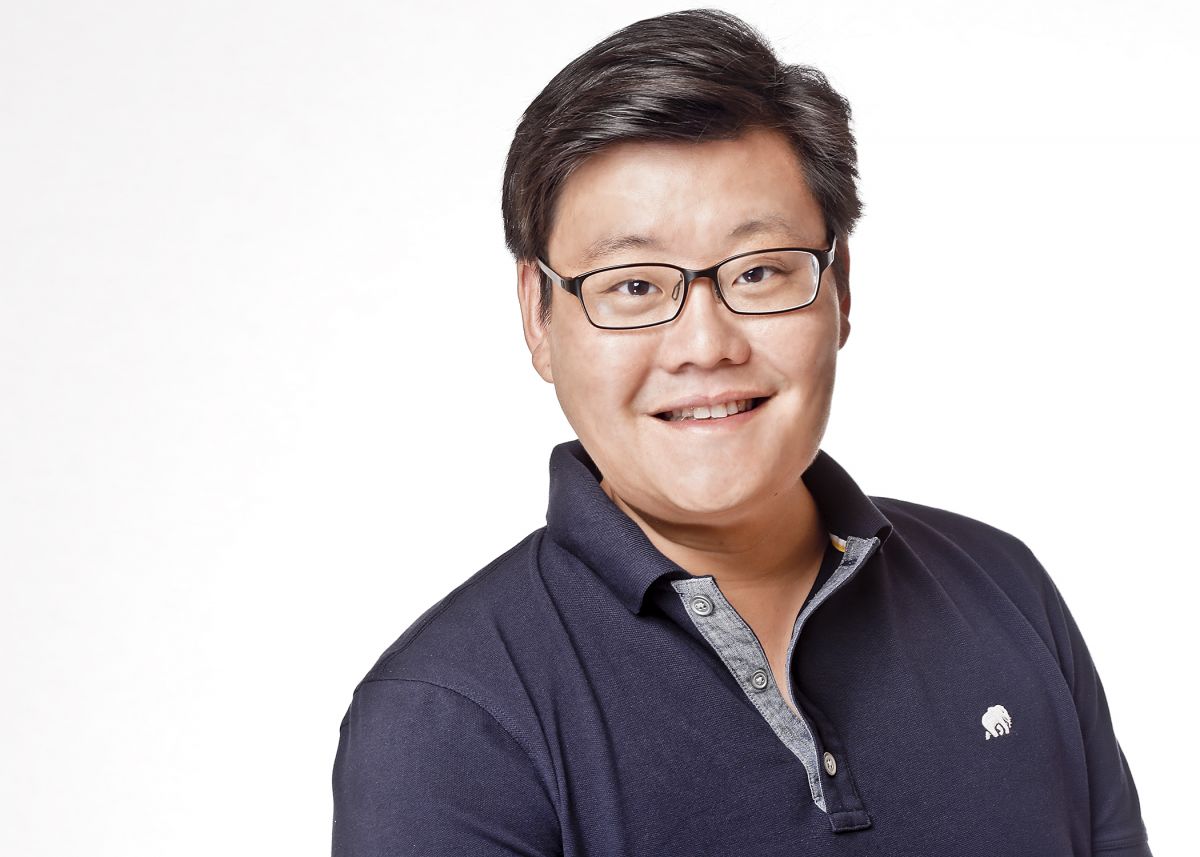 Stephen King is a landscape photographer based in Hong Kong. Fascinated by patterns formed by nature, King enjoys traveling the world in search of images that explore the landscape's capacity for both drama and serenity. King's work has been described as painterly, a style he cultivates through his use of light, color and composition. A product of two cultures, King points to his love of Chinese ink painting and American Abstract Expressionism as influences that help inform his aesthetic. King currently shoots primarily with the Phase One XF and Sony A7Rii camera systems.
A selection of King's images are available as limited edition fine art prints. Some are also available for license through Getty Images. King exhibits his work regularly in Hong Kong, including at Art Basel and Fine Art Asia and his large-scale prints have proved popular with private and corporate collectors around the world. King's photos have won awards and distinctions at many of the world's most popular photo competitions and he has been featured in numerous prestigious art and photography publications including National Geographic, Asia Art News, Zoom Magazine and Art Investment Magazine. Most recently, King was the overall winner of The Independent Photographer's 2020 Landscape Award. King also regularly donates his work to support charity auctions to raise funds for worthy causes.
In Hong Kong, King is represented by Alisan Fine Arts gallery. Please contact him directly or Alisan Fine Arts if interested in his work.
When not pursuing his photographic passions, King manages a hedge fund and investment office in Hong Kong. King is a delegate to the China People's Political Consultative Conference of Zhejiang Province and the Honorary Consul of the Republic of Latvia in Hong Kong. King also serves as a Governor on the Board of Governors of the Chinese International School and is a board member of the Asia Art Archive. King is a graduate of Harvard University and Phillips Academy in the US and of Eton College in the UK.
Selected Awards
- 2020 The Independent Photographer | Overall Winner – Landscape Award
- 2020 Epson Pano Awards | Silver Award (2 images), Bronze Award (2 images)
- 2020 Landscape Photographer of the Year | Short-listed
- 2019 PX3 le Prix de la Photographie Paris | Gold Award, Silver Award & Honorable Mention
- 2018 Travel Photographer of the Year | Commended - Hot/Cold category
- 2018 World's Top Ten Landscape Photographer | World Rank #9, Hong Kong Rank #1
- 2018 American Photography Open | Short-listed
- 2018 Outdoor Photographer of the Year | Short-listed
- 2017 World's Top Ten Landscape Photographer | World Rank #3, Hong Kong Rank #1
- 2017 International Landscape Photographer of the Year | Winner - Exemplary Tree Award
- 2017 International Landscape Photographer of the Year | Top 101 Award (6 images)
- 2017 Outdoor Photographer of the Year | Short-listed (9 images); Published in Portfolio III (2 images)
- 2017 Travel Photographer of the Year | Winner - Best Single Image in Earth & Climate category
- 2017 Travel Photographer of the Year | Commended - iTravelled category
- 2017 Landscape Photography Magazine - Autumn Colors | Finalist
- 2016 International Landscape Photographer of the Year | Top 101 Award
- 2016 Outdoor Photographer of the Year | Short-listed (7 images); Published in Portfolio II
- 2016 USA Landscape Photographer of the Year | Short-listed (3 images)
- 2016 National Geographic Travel Photographer of the Year | Favorites of the Week, CNN Top 14 entrants, Monster Children Top 11 entrants
- 2016 Outdoor Photographer Photo of the Day | Winner (January 28)
- 2016 Royal Photographic Society "Blue" Competition | Short-listed
- 2014 Outdoor Photography Magazine "Vista" Award | Finalist
- 2014 USA Landscape Photographer of the Year | Highly Commended
- 2013 Light and Land Photo of the Month | Winner (August)

Selected Exhibitions
- 2021 Karen Suen Jewellery Collaboration | Boogie Woogie Photography | Solo Exhibition
- 2021 Art Basel Hong Kong | Hong Kong Art Gallery Association
- 2021 Boogie Woogie Photography 5th Anniversary Exhibition
- 2020 "Synchronicity" | Alisan Fine Arts | Solo Exhibition
- 2019 "Micro Patterns in a Macro World" | A.Space Design Gallery | Bay Area Month of Photography | Solo Exhibition
- 2019 Px3 Le Prix de la Photographie de Paris | Winner's Exhibition | Paris 2019
- 2019 "Beyond Borders" | Group Exhibition in support of Children of the Mekong Charity
- 2019 "Treasure Lands" | Palais Royal | Boogie Woogie Photography | Solo Exhibition
- 2018 Fine Art Asia | Boogie Woogie Photography
- 2018 American Chamber of Commerce | Solo Exhibition
- 2018 "Rhythms in Motion" | Solo exhibition | Alisan Fine Arts
- 2017 Art Basel Hong Kong | Alisan Fine Arts
- 2017 Fine Art Asia | Boogie Woogie Photography
- 2017 Hangzhou Photographic Society Exhibition | Arts Centre HK
- 2016 Art Basel Hong Kong | Alisan Fine Arts
- 2016 Fine Art Asia | Boogie Woogie Photography
- 2016 Hong Kong Arts Symposium | Chinese International School
- 2015 "un/Natural" | Joint exhibition with Ming Thein | Alisan Fine Arts

Selected Publications
- 2021 Culture Plus | Online
- 2020 Time Out Magazine | The Independent Photographer Competition Winner | May 22 Online
- 2020 Artlink | "10 Black and White Photography Artists Raising the Bar" | April 23 Online
- 2020 Travel Photographer of the Year | Journey Ten/ Journey Eleven
- 2019 Landscape Photography Magazine | Galleria | December Online
- 2019 National Geographic Traveller | June-July
- 2019 L'Oeil de la Photographie | "Treasure Lands" | March
- 2018 American Photography Open book for short-listed photos
- 2018 Hong Kong Tatler | "Frozen North" | July
- 2018 Zoom Magazine | Featured Photographer | Edition #124
- 2018 Asian Art News | "Rhythm and Pattern Through Lens" | 1Q
- 2018 TVB Weekly (Chinese) | "Rhythms in Nature" | January edition
- 2018 Natural Resource Magazine | Cover | 1Q
- 2018 Hong Kong Tatler | "Art Talk - Stephen King on his Hong Kong exhibition" | January
- 2018 Hong Kong Tatler | "5 HK Art Exhibitions to see in January"
- 2017 Landscape Photography Magazine | Cover | October
- 2017 Landscape Photography Magazine | Winter Wonderland Gallery
- 2017 Landscape Photography Magazine | Autumn Colors Gallery
- 2017 International Landscape Photographer of the Year | Top 101 Award book (6 images)
- 2017 Outdoor Photographer of the Year | Portfolio III book (2 images)
- 2016 Art Investment Magazine (Chinese)
- 2016 Asia Art News | "In the Eye of Nature" | 1Q
- 2016 International Landscape Photographer of the Year | Top 101 Award book
- 2016 Outdoor Photographer of the Year | Portfolio II book
- 2015 Hong Kong Tatler | "Camera King" | December edition